Photo Gallery
2019 Sam Poolman Clinic.
19th January
Wonderful day was had by all. Thank you Sam Poolman and your fantastic support staff.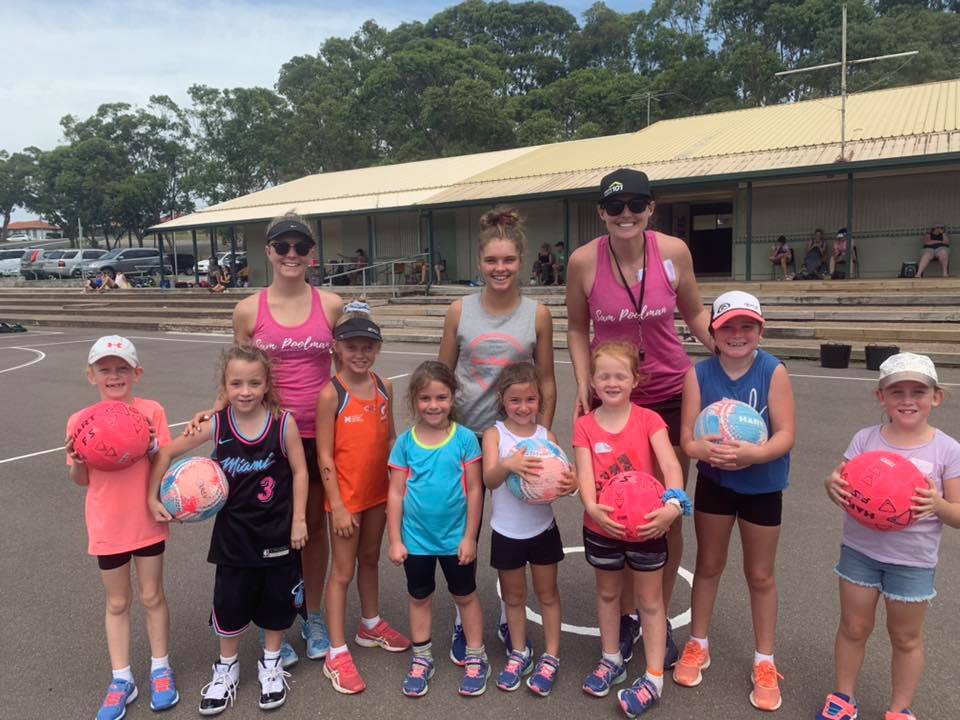 Twilight Competition.
3rd December 2018. Final night of Twilight. Thank you to everyone who came and played, umpired,
or worked hard behind the scenes in the canteen or BBQ.
We look forward to seeing you all again next year.
Have a wonderful Christmas and a safe and happy New Year. Take care everyone.




Twilight is all about fun and this beautiful lady won her first ever sporting medal, well done !!


Say No to Domestic Violence.
18th November.
Big thanks to Kristy, Ally and Kerrie for their help today at the Say No to Domestic Violence family day run by Lake Macquarie Police at Speers Point.
Everyone had a great day. ♡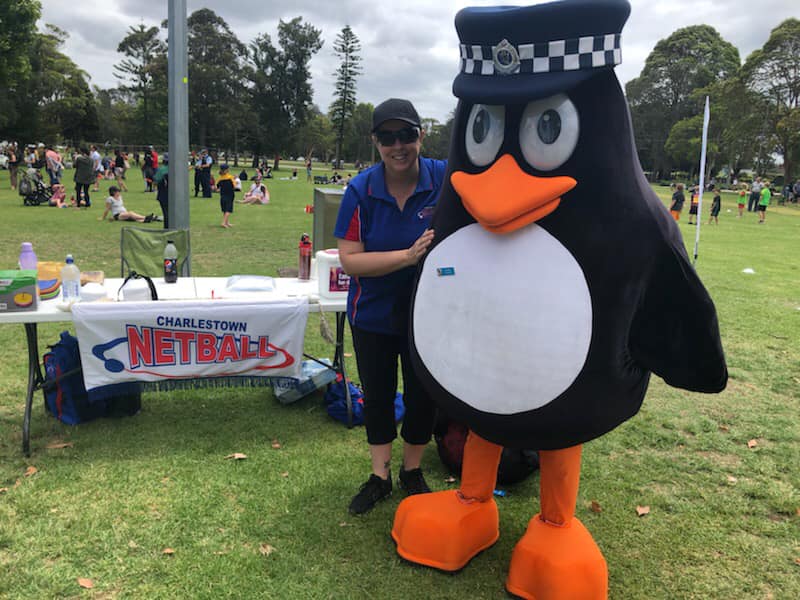 Top of page
Amy Parmeter.
7th November.
Great night last night with the Representative squads getting a workout by Amy Parmeter.
Well done everyone. Thanks Amy.♡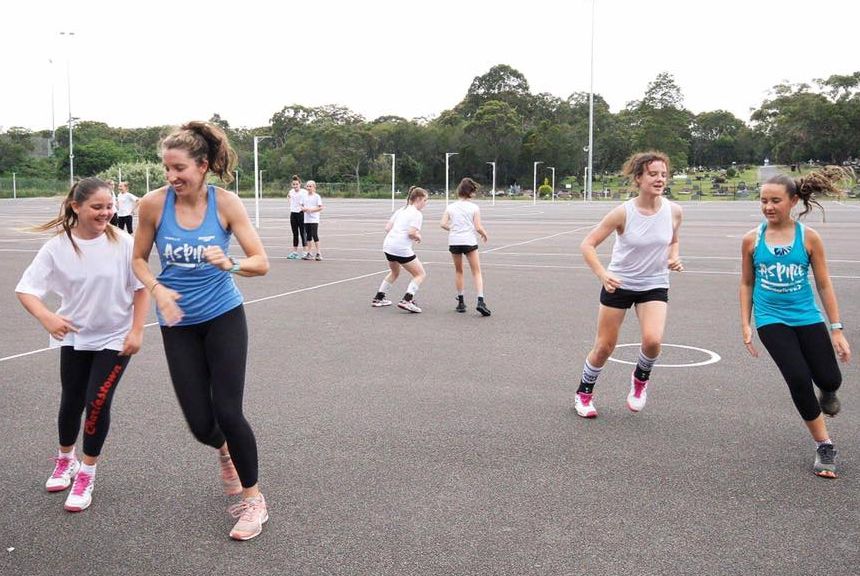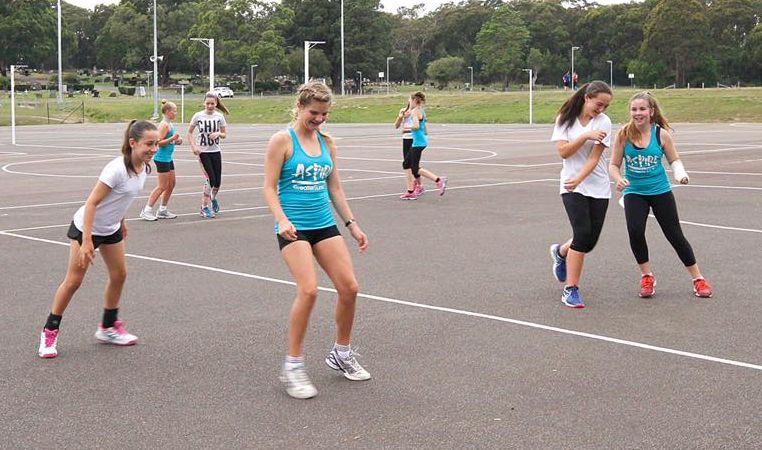 Top of page
Koori Netball Tournament.
27th October.
A few action shots from the Koori Netball Tournament today. Well done everyone.




President of Charlestown Netball, Di Pascoe, said the tournament which attracted 9 teams in its first year,
will bring no less than 103 teams in its 19th year, a mixture of female and male junior and senior players
from up and down the coast and as far away as Broken Hill.


Top of page
2018 Grand Finals.
21st September.
Great photos of Grand Final teams Heat and Crossfire.
☆ Well done to both teams, it was a fantastic game of netball.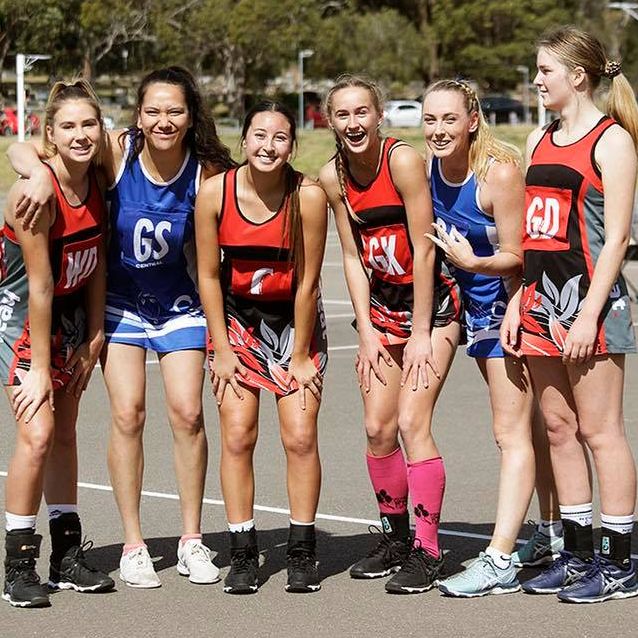 ☆ The 2018 Irene Murray player of the Grand Final was Georgia Marr from Crossfire, congratulations Georgia.




Our 2018 Umpire Awards.
☆ Congratulations to Paris Mortimer who was Awarded the Marie Caddies Umpire Award and
to Lucy Davidson who was awarded the Umpires Encouragement Award, well done Paris and Lucy.




☆ Congratulations to Ashlea Robinson who was awarded the 2018 Sportsmanship Award, well done Ashlea.




Some photos from our Grand Final today, big thanks to Sam Poolman for coming and visiting.



☆ Congratulations to everyone involved, well done!!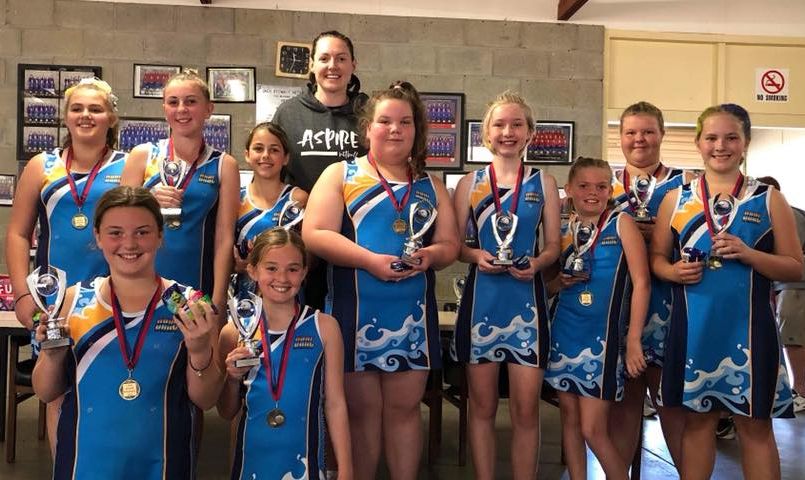 Top of page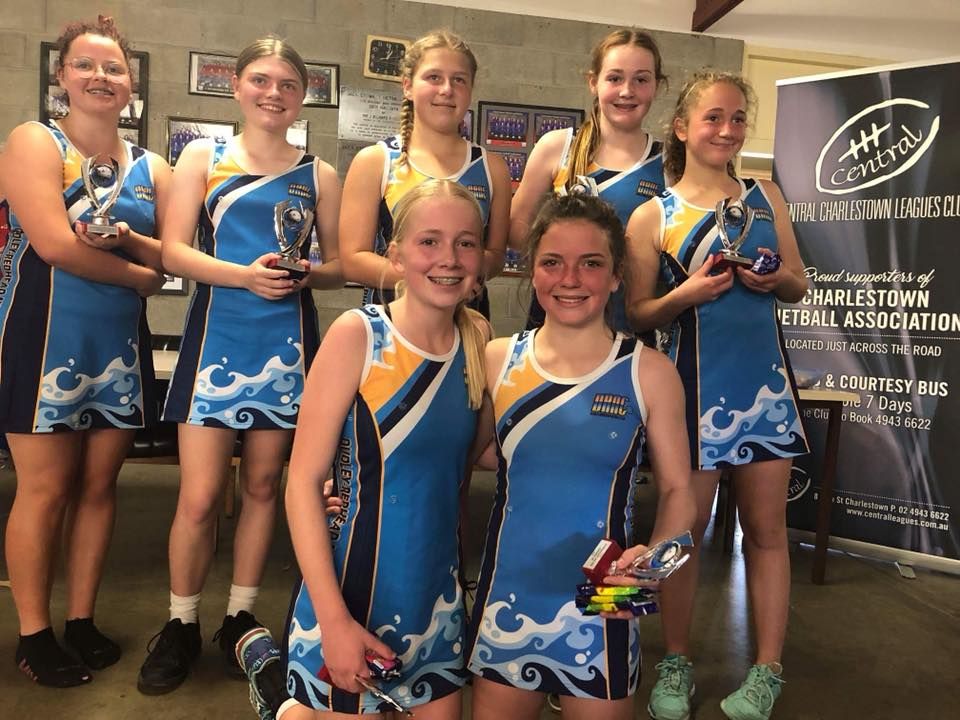 Top of page




Top of page




Top of page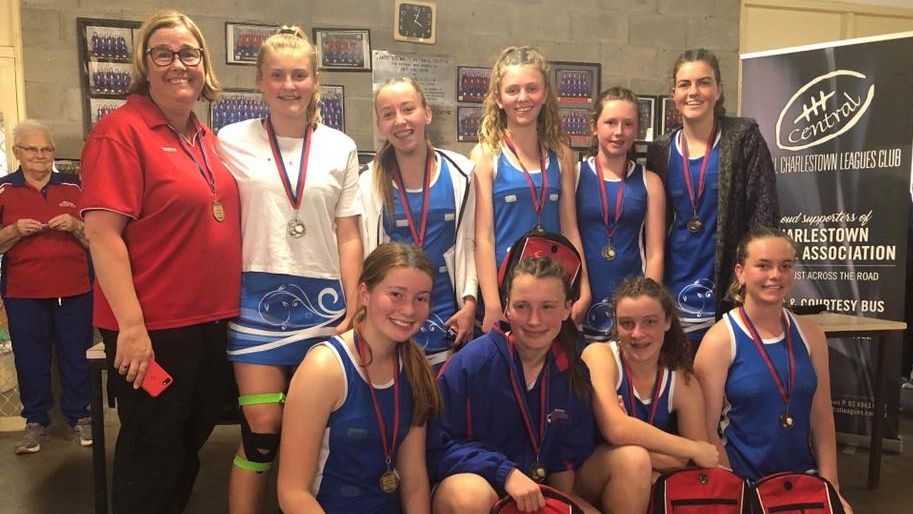 Top of page


NetSetGo 2018.
11th August.
Fabulous photos from our NetSetGo last day of play and presentation. Great work everyone.

Top of page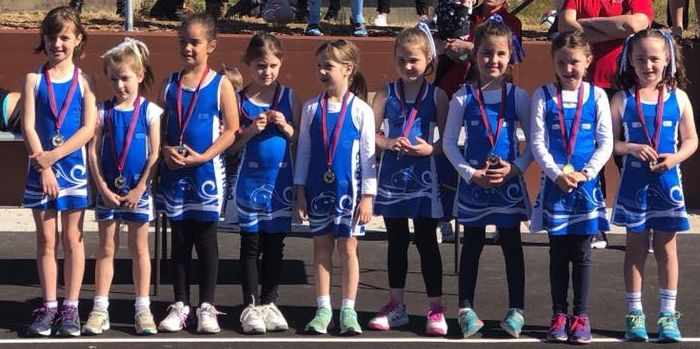 Top of page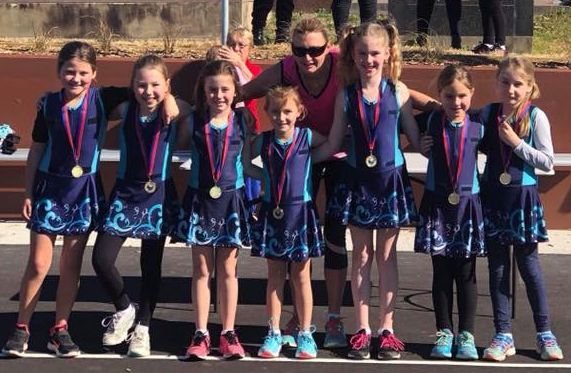 Top of page
2018 State Age Championships.
9th July.
The 2018 State Age Championships are done and dusted.
☆ Congratulations to our teams, coaches, managers, umpires, officials and sports trainers.
So proud of each and every player, you all played with such sportsmanship and respect.
Results were mixed but each and every one gave your best and that is all we can ask.
Treasure your memories and new friendships made over the weekend.
Well done Charlie Girls.




8th July
♡ Our amazing umpires at Camden. Great job ladies.




7th July
Our 12's and 13's at the March Past today.




♡ Our two wonderful umpires at Liverpool. Well done ladies.




Ready for the March Past at Camden, good luck to our 14's and 15's at the Netball NSW State Age Championships this weekend.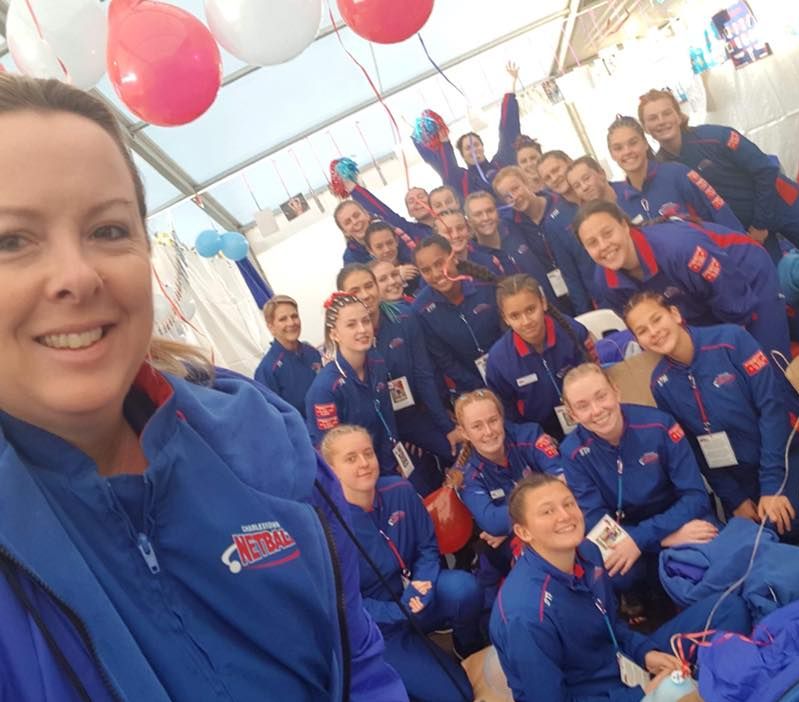 Top of page
Netball NSW State Carnival Gosford 7-9 June.
11th June.
☆ Congratulations to our OPEN's team, equal Second in the State, (third on goal average). Well done ladies!!




☆ Congratulations to our U/17's team, 8th on the ladder, well done as well!




♡ A big thank you to coaches Leonie and Mandy, and managers Megan and Paula for everything you all have done for our players,
your time and effort certainly showed in the results, thank you.

Top of page

♥ A huge thank you to our wonderful umpires Anthony, Louise, Lauren M, Tanya and Lauren C,
who umpired rain, wind and shine at the weekend. We appreciate your support.



♡ Thank you also to Jodie M, Elly, Gail, Jodie H, Ross, Paul and Matt for looking after our players, either by feeding them
or looking after their injuries.
We couldn't do it without you all. Thank you.

Top of page


The team in the March Past



Under 17s in Party mode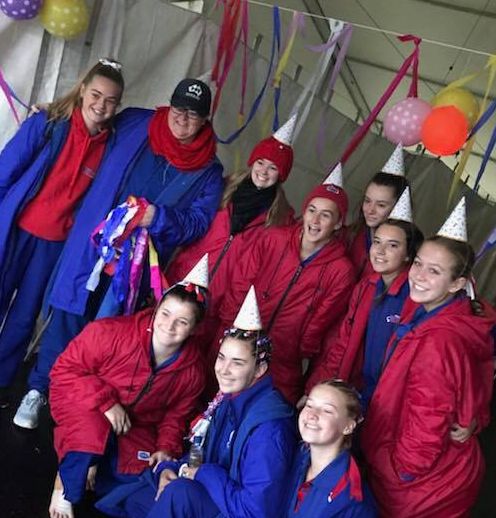 Top of page
---
Last updated 13th November 2018.