Beanie Day | Lake Macquarie Games | State Age Championships
♕ ♕ ♕
Quick Dates
22nd July Beanie Day 23rd July Lake Macquarie Games
Beanie Day 22nd July
Our beanies have arrived in time for our special Mufti and Beanie day on Saturday.
Don't forget to come dressed in Red and Blue the colours of the Mark Hughes Foundation
and bring your $20 to purchase your Beanie.
We look forward to catching up with you all and our Special Guests on the day.


Lake Macquarie Games.
Charlestown Netball Association invites you to participate in our annual Lake Macquarie Games - All Age Carnival
to be held on Sunday 23rd July 2017 commencing at 8:30am.
To enter please click here, entries close on 15th July 2017.

Entry fee is $33 per team and payment is to made via EFT:
Charlestown Netball Association
BSB: 650-000
Account: 978550200
Reference: Team Name

All teams must supply a competent umpire and the format will be Umpire your Own.
Canteen facilities will be available.
For all queries please phone Dianne Pascoe 0408 689 150.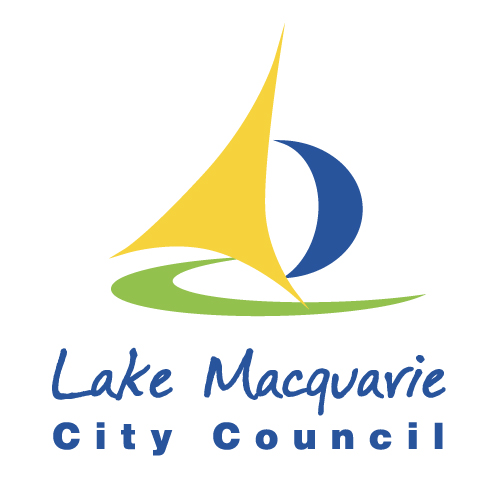 State Age Championships.
At the end of State Age 2017, we congratulate our 12's finishing as Winners in Division 2.
A fantastic effort showcasing some outstanding netball over the weekend.
The 13's finished 4th, and 15's finished 7th, in Division 2 and our 14's played amazingly in Division 1, never giving up, all teams played hard and showed some beautiful netball skills.
Congratulations to all players, managers and coaches on your weekend.
Thank you and well done to all the Umpires who have done a phenomenal job over the weekend and
a huge thanks to Elly who kept everyone fed and watered.




Special thanks must also go to Paul, Pat, Greg and Steve who kept all our girls on the court, strapping, rubbing and giving words of encouragement, well done.
How proud Charlestown is of all our participants. Go Charlie.

3rd July. ☆ Woo hoo, massive congratulations to our U/12's who have just won Division 2 at the Netball NSW State Age Championships.
Well done Sara, Jodie and the fabulous 12's.


Beanie Day - Postponed to 22 July
Charlestown Netball Association will be hosting a Beanie Day on 22nd July 2017 to help raise money for the Mark Hughes Foundation.
MHF have advised that due to the huge demand, they are unable to fill our order by our planned date of 17 June 2017.
As a result we will be postponing our day to 22 July 2017.
The good news is that you now have until this date to place your orders and pay at the office.

We apologise for any inconvenience caused, however it is good news for the Foundation
as it means that they have already raised much needed funds to support brain cancer research.
We look forward to seeing everyone in their beanies on 22 July, as well as in out-of-uniform clothes
with the theme of Red and Blue, aligning with the Mark Hughes Foundation colours.
We will also have some special guests coming on the day to help us raise funds and
take a few selfies with you in your red and blue!

To order a beanie please download and complete the order form.
Beanies will be available for collection at the courts on the day.




If you would like to make a donation without buying a Beanie, please follow this link




You don't have to be a Charlestown Netball Association member to donate, so please give generously.


Top of page
Our Kind Sponsors.
15th May
This week we want to thank our sponsors: we will start with Central Leagues Club, Lake Macquarie Private Hospital and Ethos Health.
Without your support, we could not survive. Thank you.




More of our wonderful sponsors,
please support these businesses whenever you can, because they support us. Thank you.


Top of page
♕ SPONSOR PURE PERFORMANCE: ♕
Charlestown Netball Association are pleased to announce Pure Performance as one of our generous Sponsors in 2017.

In order to support our registered netball players, Pure Performance are offering $20 discount towards your next shoe purchase at their stores at Warners Bay, Newcastle and Maitland.

In addition to supporting our players, Pure Performance are offering $5 cash back to our Clubs, when their sock packs are purchased.
You will need a voucher (see example below) to produce upon purchase. Your club officials have these vouchers, or you can get them from CNA. Please write your Club name on the voucher.
Don't forget this voucher gives you $20 off your netball shoes and if you buy the sock pack, $5 to your Club.

Pure Performance will hopefully be attending Charlestown Netball Courts throughout 2017.
Stay posted for those dates!!!


SURVEY RESULTS:
Dear Charlestown Netball Association Members, Parents and Supporters,

In September you were all invited to participate in a survey about your experience at Charlestown Netball Association.
We had a large number of responses, and would like to thank those who were able to complete it.
From the results of this survey, we are developing a three year strategic plan, to help us continue to meet your needs and expectations.
We hope to have this completed by January 2017 and will share more information with you on this after completion.

We have attached a summary of the results from the survey.
Click here to have a look at them,
and if you have any questions or concerns, please contact me, President Di Pascoe, or any member
of our executive team who would be more than willing to discuss your feedback.

We look forward to seeing you all in the New Year for an exciting year of Netball.
Regards
Sarah Winn
Regional Coordinator - Hunter and Northern Inland (02)4902 8876 swinn@netballnsw.com


Top of page
---
Colour Day
Before



After

Top of page
The Athletes Foot.
Charlestown Netball welcomes The Athletes Foot, Charlestown as one of our official sponsors for 2016, with special discounts for our members.
Thank you Athletes Foot.


Click for more details.
Athletes Foot Supporting Rising Stars
Kim Green Netball Ambassador
Cozzies Swimwear:
15th November 2015. Charlestown Netball want to thank Cozzies Swimwear for their sponsorship, a $20 Gift Certificate for each team playing in our Twilight Competition.
Like them on Facebook - Facebook.com/Cozziesswimwear.



Find out more at cozziesswimwear.com.au


Top of page
---
The Greater Building Society.
22nd May 2015.
Charlestown Netball and The Greater Building Society have joined in a partnership for the 2015 season.
Charlestown Netball are thrilled to have this sponsorship and will use it to support our Umpires through education and training.
Thank you to the Greater for your support.


Wet Weather News
We have a new system for updating club news including wet weather updates. ☂ ☂ ☂
Just go to this link Wet Weather
On Apple devices, you will be asked to save the App to your home screen, other devices will allow you to bookmark and add the shortcut to your home screen.
This can be accessed from any device that has an internet connection.
More News Items Please see News Archive link on left (above left).
For Game Draws, Results and Umpires, see Draw Results.
Top of page
☆ 24th January 2012. We are now on Facebook!

Like us to get updates about what is going on. Click on icon or Search for Charlestown Netball Association Inc.


☺
==========
Wet Weather Info Good Sports Info Codes of Behaviour


Top of page